Your All-in-one Personal Finance App
We are developing new ways to deliver seamless financial services to our customers.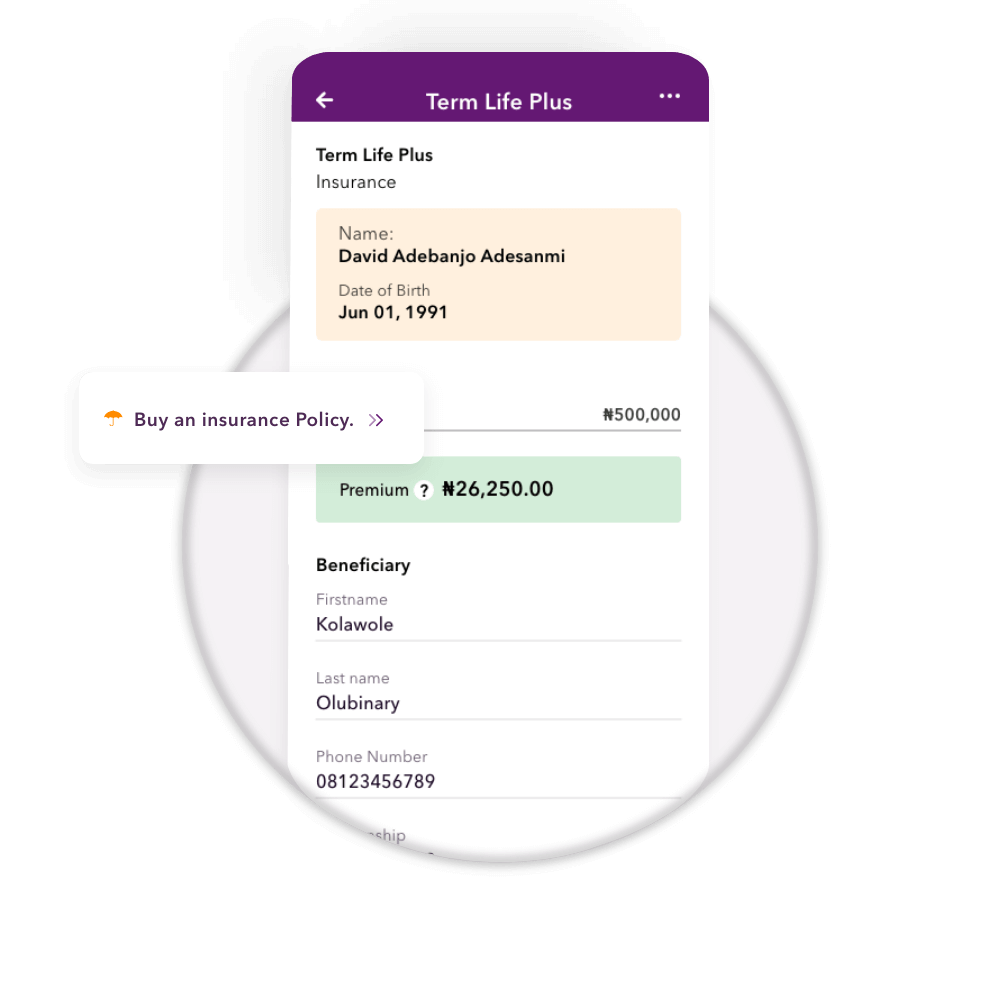 Why choose Tangerine Life for insurance

Instant Life Insurance
Life is uncertain, we know this, but in times like these the uncertainty heightens. One thing we guarantee - you can get your life insurance cover with us in just a few clicks.

Life Cover up to ₦5,000,0000
You can ensure your loved ones are securely provided for with our guaranteed pay out worth up to ₦5,000,000 to take care of life's essentials when you can't.

For a 12-month Period
Times like these don't last forever, our 12-month plan ensures that you can weather the storm with confidence with an affordable one-off premium payment.

Affordable One-Off Payment
Our premium pricing is simple and straight forward. Your family and loved ones could be safe and secure with as little as ₦26,250.
Sign up for free.
Download the i-invest app and experience true financial security