The Investment tool built just for you.
We simplified investments just for you. No banking officials, no documents or forms to fill, and no spending of valuable time in the bank anymore.
Invest in
Treasury bills
Treasury Bills or T-bills are short-term debt instruments issued by the Federal Government through the Central Bank to provide short term funding for the government.
Invest in
Eurobonds
Eurobonds are investments issued in a currency not native to the issuer's home country. Eurobonds are commonly issued by governments, companies, and international organizations.
Invest in
Equities
An equity investment is money that is invested in a company by purchasing shares of that company in the stock market. Buy and sell shares in publicly listed companies on the Nigerian stock exchange.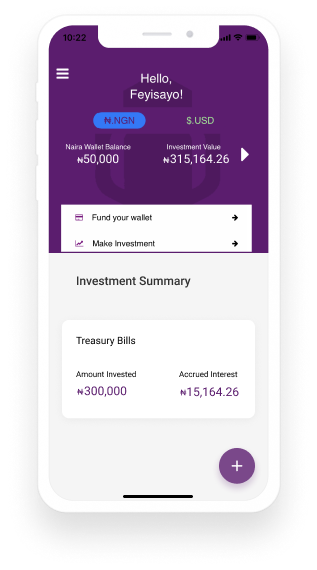 Begin your journey to a more
rewarding

life in just a few steps.
Download the App
Begin by downloading the i-invest app from the Google Play Store or App Store.
Register
Click 'Register' and enter your personal details to create an account.
Fund Wallet
Fund your wallet using a debit card from any bank or online transfer.
Make an Investment
Select the investment option you'd like and enter an amount to invest.
Perks you get to enjoy.
Security
All investments are held in safe custody by a licensed securities custodian which protects all investments. We are protected by the Securities & Exchange Commission.
Easy Access
We aren't rigid with our investment options. It doesn't matter who you bank with, you can access our product offerings.
Easy Withdrawal
Supply your bank details, enter an amount you wish to withdraw, and confirm your transaction to withdraw your money.
Excellent Support
Our support team is always ready to answer questions to whatever concerns you may have.
Here's what some of our amazing customers are saying about i-invest.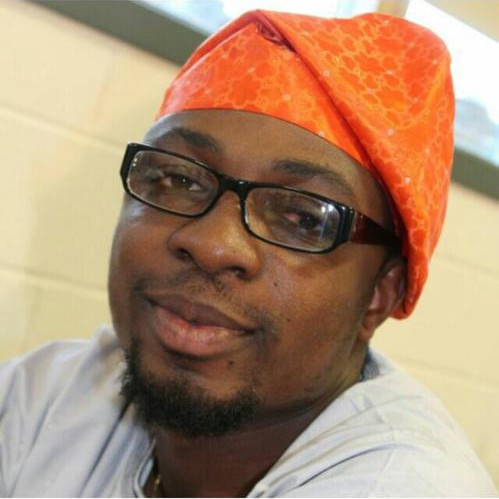 "i‑invest is a great app, I gave it a try and interest on my investment kept accruing daily... I have no doubt in recommending i‑invest to anyone who wants to invest for a better future... thank you i‑invest team for giving me a better yield and securing my investment."
Ayorinde Akinyele
FAQs and Answers
i-invest is a mobile application designed to encourage people to build an investment culture. It provides a secure, fast and convenient way for the general public to access investment products.
It provides an array of financial services products to enable consumers meet the financial objectives.
You can fund your wallet using any of the following funding options: Direct transfer into the i-invest account, which is provided on the app, In branch transfers via E-bills from any bank and via card payment.
Supply your bank details, enter amount to withdraw, supply the secret answer to your secret question when required and confirm transaction.
Please note that your profile and KYC must be updated before you can make withdrawal and withdrawals can only be made to an account linked to your BVN.
You can pick from the list of available T-bills, Eurobonds and Equities listed on the app and enter your desired amount of investment to be purchased. Note that the minimum investment amount for T-bills is ₦50,000.00 and the minimum investment for Eurobonds is $1,000.00.